Beta now live!
Make better music, collaboratively.
Korda brings together songwriters, artists & producers to share and co-create their best work.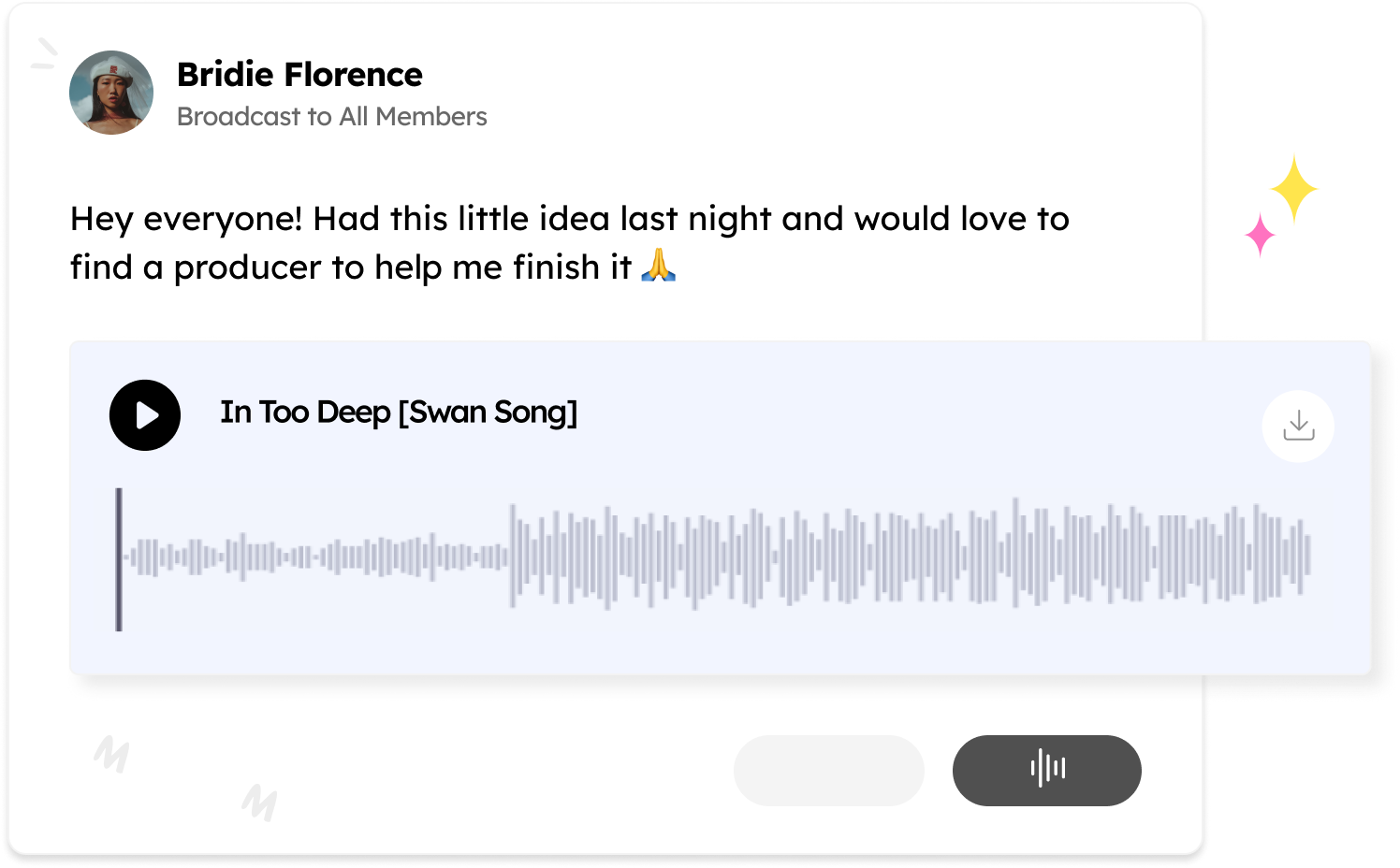 From voice notes to hits
Unleash your voice notes and unfinished ideas. Broadcast them to the community, create writing rooms, and split royalties with collaborators.
Create, collaborate, and be inspired
Whether you're looking for feedback on your latest idea, need a vocalist to bring your beat to life, or want to get your songs heard by the right people, the stage is yours.
Write with the best, for the best
Discover new collaborators or share ideas with like-minded creatives. Our community of creatives range from chart-topping songwriters to independent trend-setters.
Join writing camps
Writing camps are virtual collaboration spaces where writers and producers of all sizes collaborate in a single place to create records for top artists.
Showcase your music, build your catalog
Whether you're just starting out or make music professionally, curate your very own catalog to showcase your best work.
Great talent is global
, opportunity should be too...
...thats why we work with the biggest names in the music industry, so you can too.